Buying Beddy-Bye
Counting sheep doesn't work too well if the one counting can only make it to ten when you say "seven" for them. Thankfully, there's a better way to put your children down for the night. It's not warm milk, but it's close. It's called "The Rabbit Who Wants To Fall Asleep," and it'll kick-start your little tyke on the way to dream land with the help of behavioral psychology.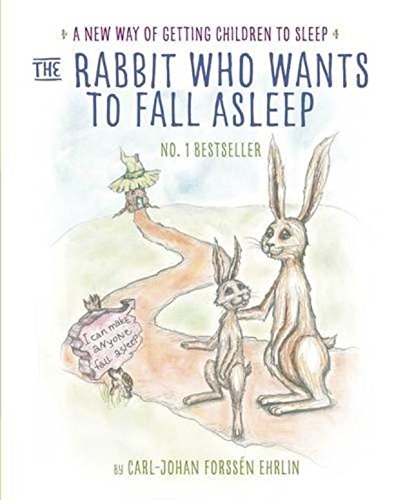 Written and developed by linguist, behavioral psychologist, and most importantly Swede, Carl-Johan Forssen Ehrlin, "The Rabbit Who Wants To Fall Asleep" uses hypnosis and positive reinforcement to dupe kids into feeling extwa schweepy, and much faster than normal.
Clocking in at a svelte 26 pages, the book directs parent to supplement their reading with yawns, emphatic elongations of certain passages, and tempo and tone changes designed to lull the little one's tiny, Jell-O-like brain right of out consciousness, and it's taking the parenting world by storm. At the time of its release, it was the first self-published book to ever rank #1 on Amazon, and parents are swearing by it, saying it's cutting down the process from, at times, three hours to only ten minutes.
The book's limited copies were in such demand for a time that the going rate for paperbacks was £50, and hard copies an astonishing £1,000. Now that the mania has settled you can get either for $10 or less, but something tells me that, for some parents, hastening their little booger machine's journey down that rabbit hole might be well worth any kind of money.